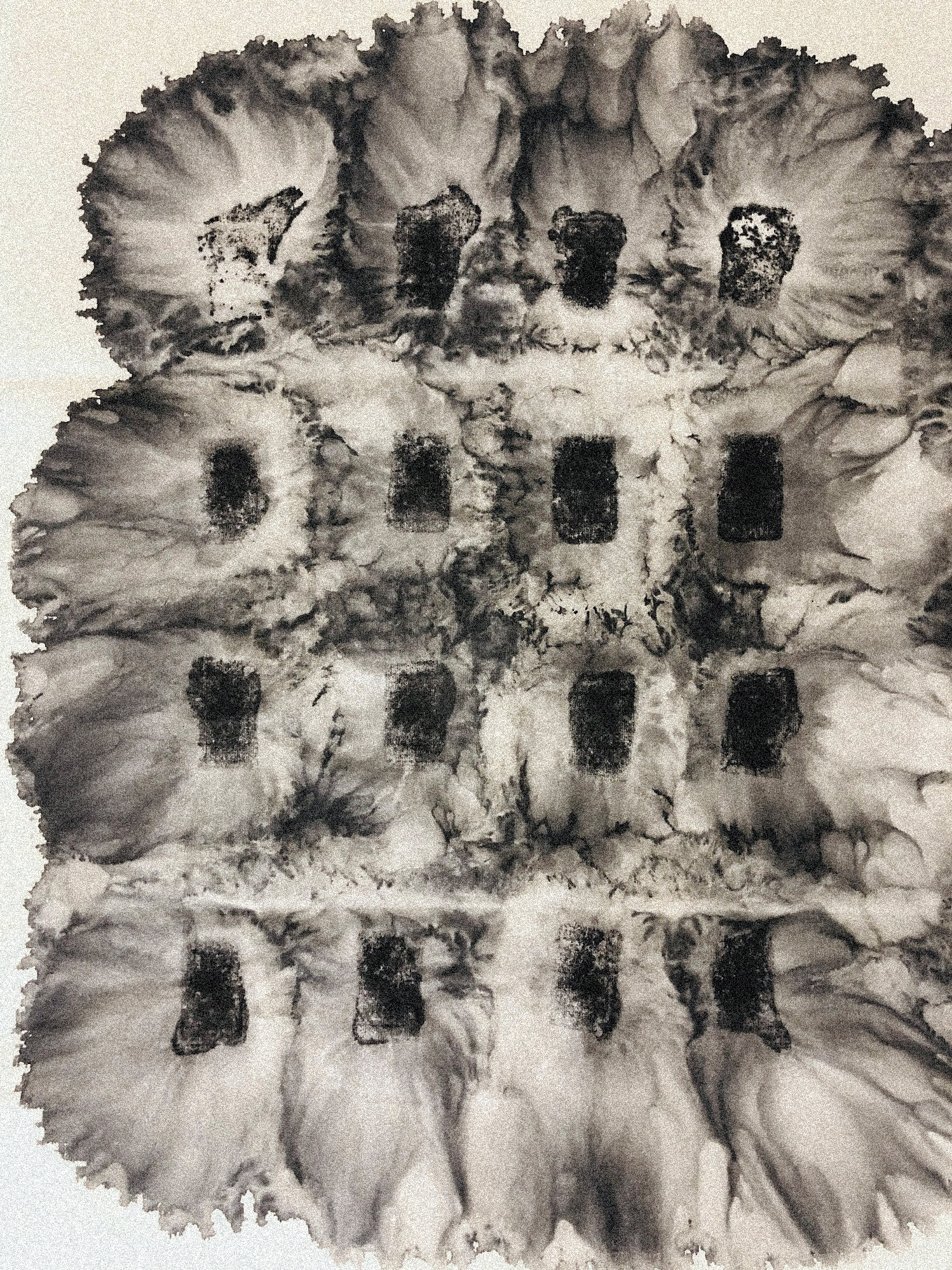 Frozen Sumi Ink, Xuan Paper, Time
Adapting the traditional way of Chinese ink wash painting, I arranged frozen cubes of Sumi ink into a grid format on top of a stack of Xuan paper. The experiment is to observe how the process of melting, penetrating and drying would disrupt the grid arrangement. This work uses paper as a metaphor to the skin and focuses on the action of revealing what's underneath the layers.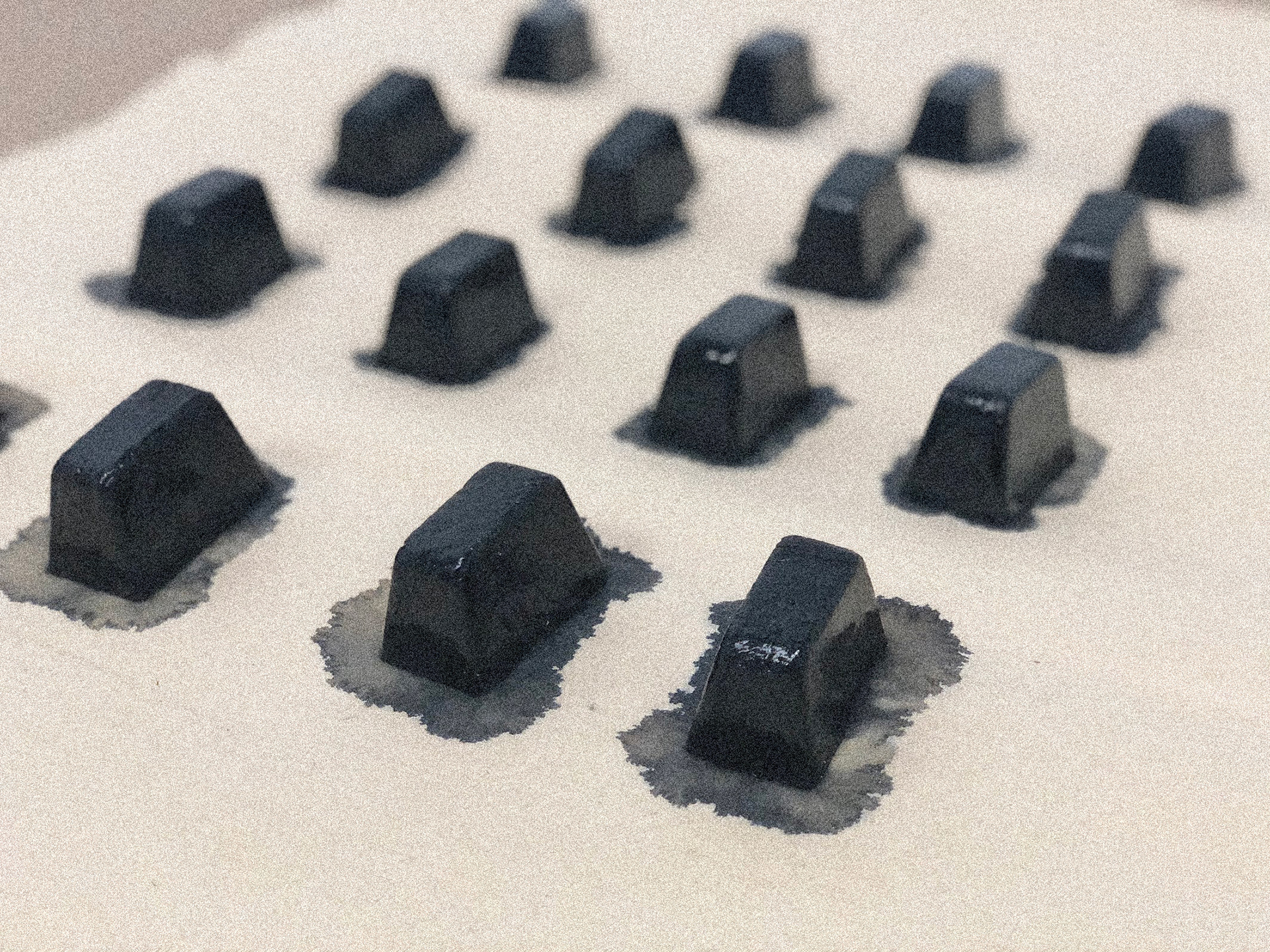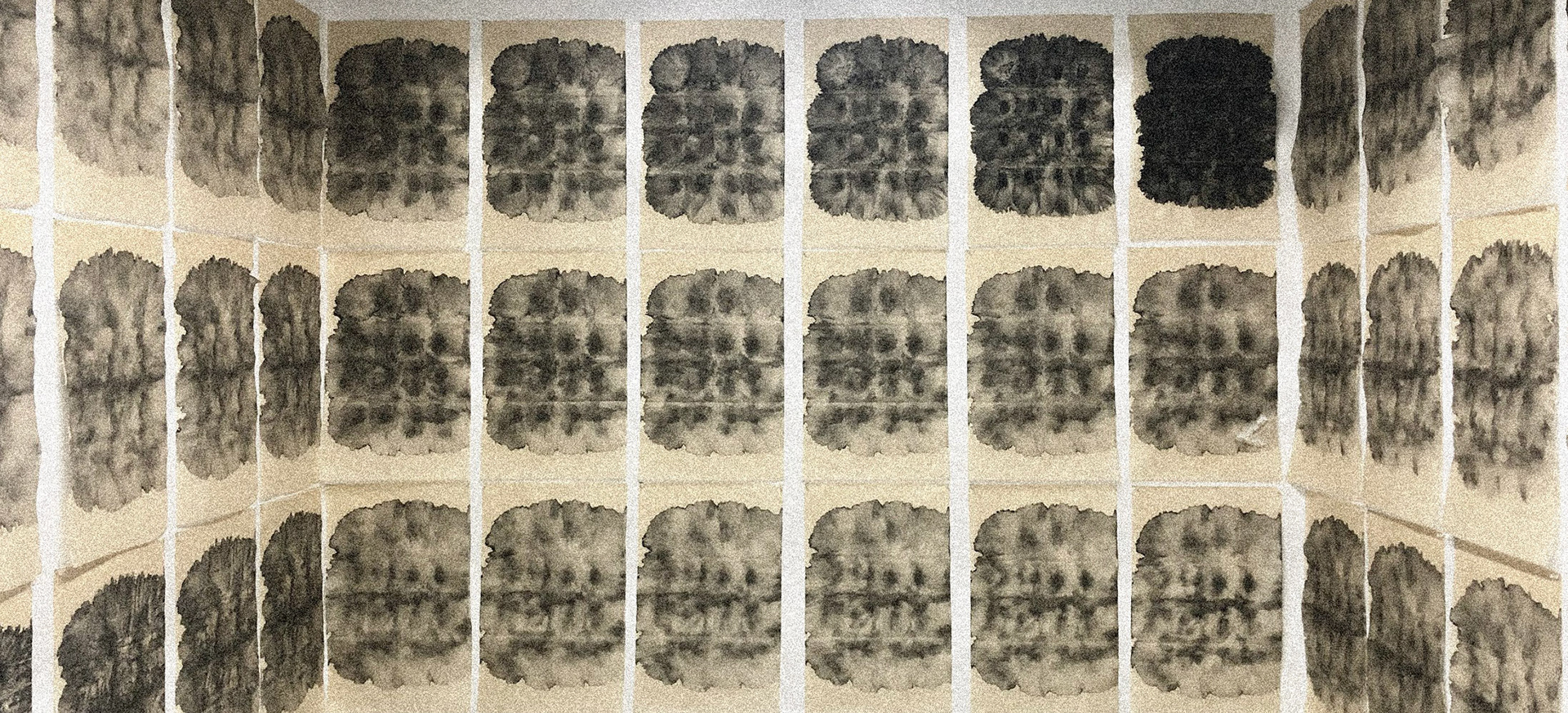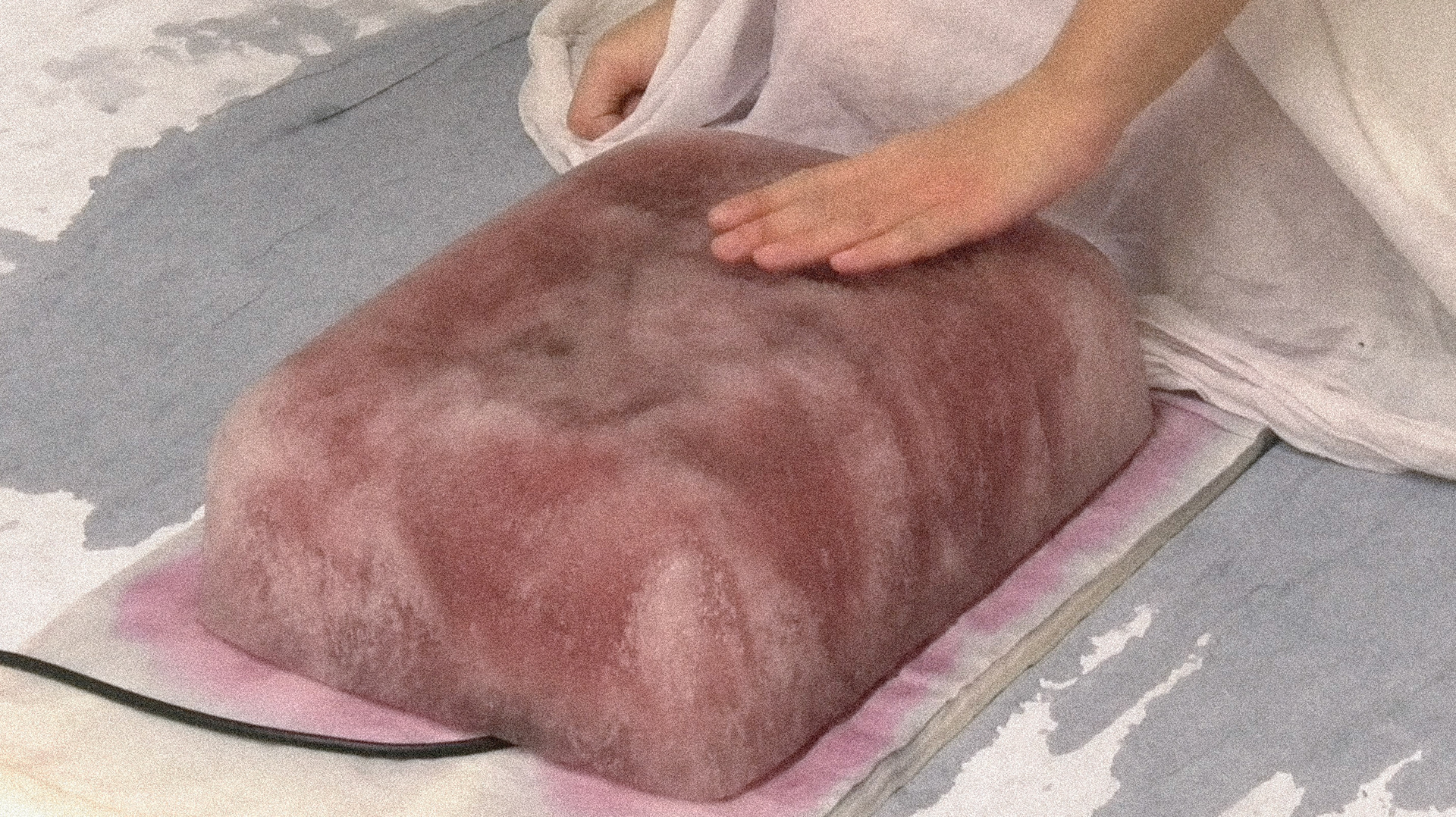 Red Wine, Linen Dress, Xuan Paper
February 27, 2020, I massaged an ice cube made of red wine for six hours. The goal was to massage the ice cube until it completely disappears.