The Banquet
is a series of work that reveres food from multiple perspectives, and, in light of my multicultural backgrounds, I use food as a medium to represent the ways I adapt to a new culture and environment. It addresses the transformation of everyday cooking ingredients into unconventional, unique, and multi-sensory art. The formats include artist books, prints, and installations that interact through scents and textures. My belief is that the choice of material should be derived from its environment. Thus, I explore materials that resemble the atmosphere of a particular place or culture and ultimately observe how the chosen materials decay and transform over time. I appreciate the lack of control generated by this aging and erosive activity. It is critical to be working with organic materials that have a life of their own. Accordingly, the simplest ingredients transcend into poetic imageries that manifest a world of their own origins and surrounding locations.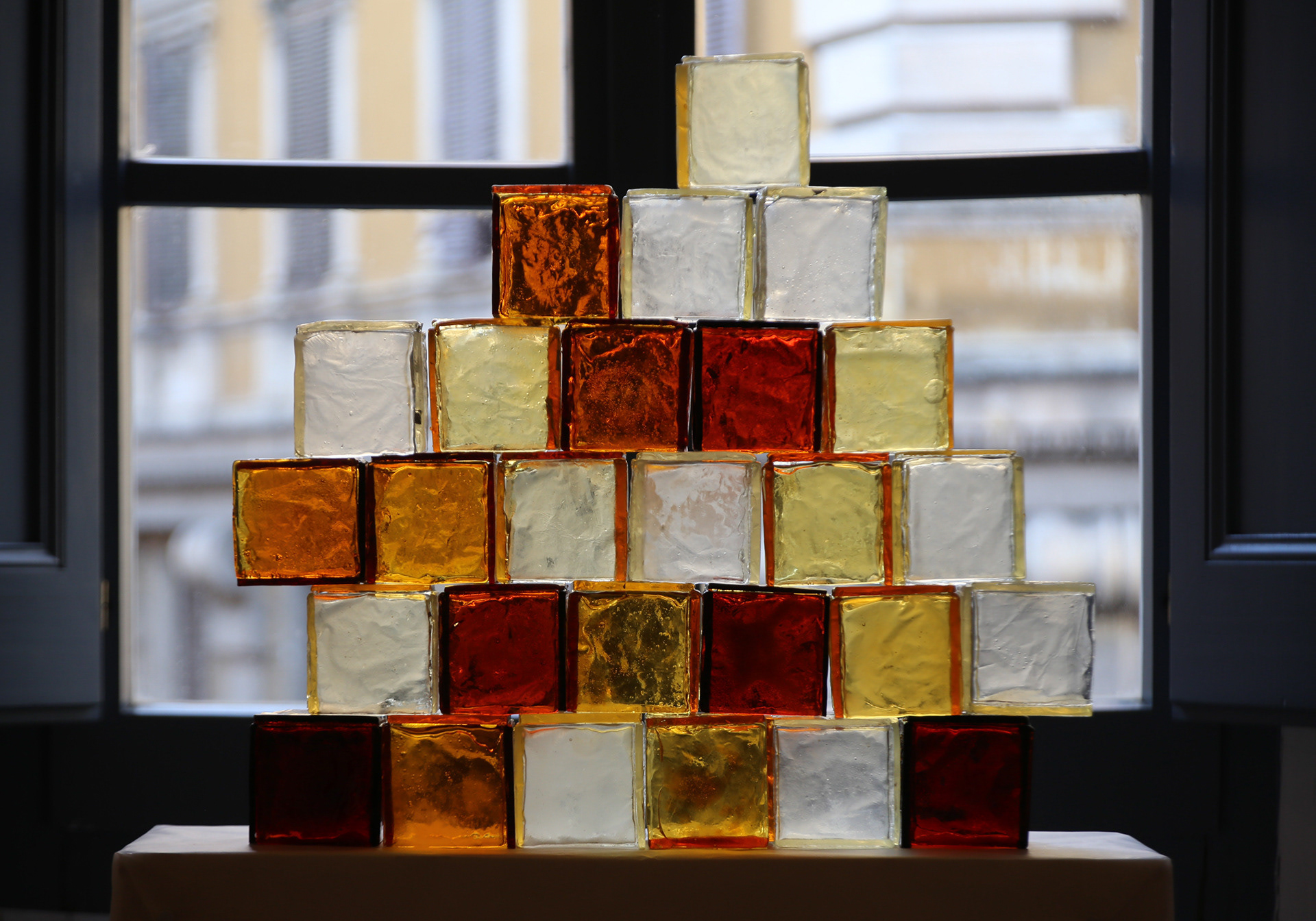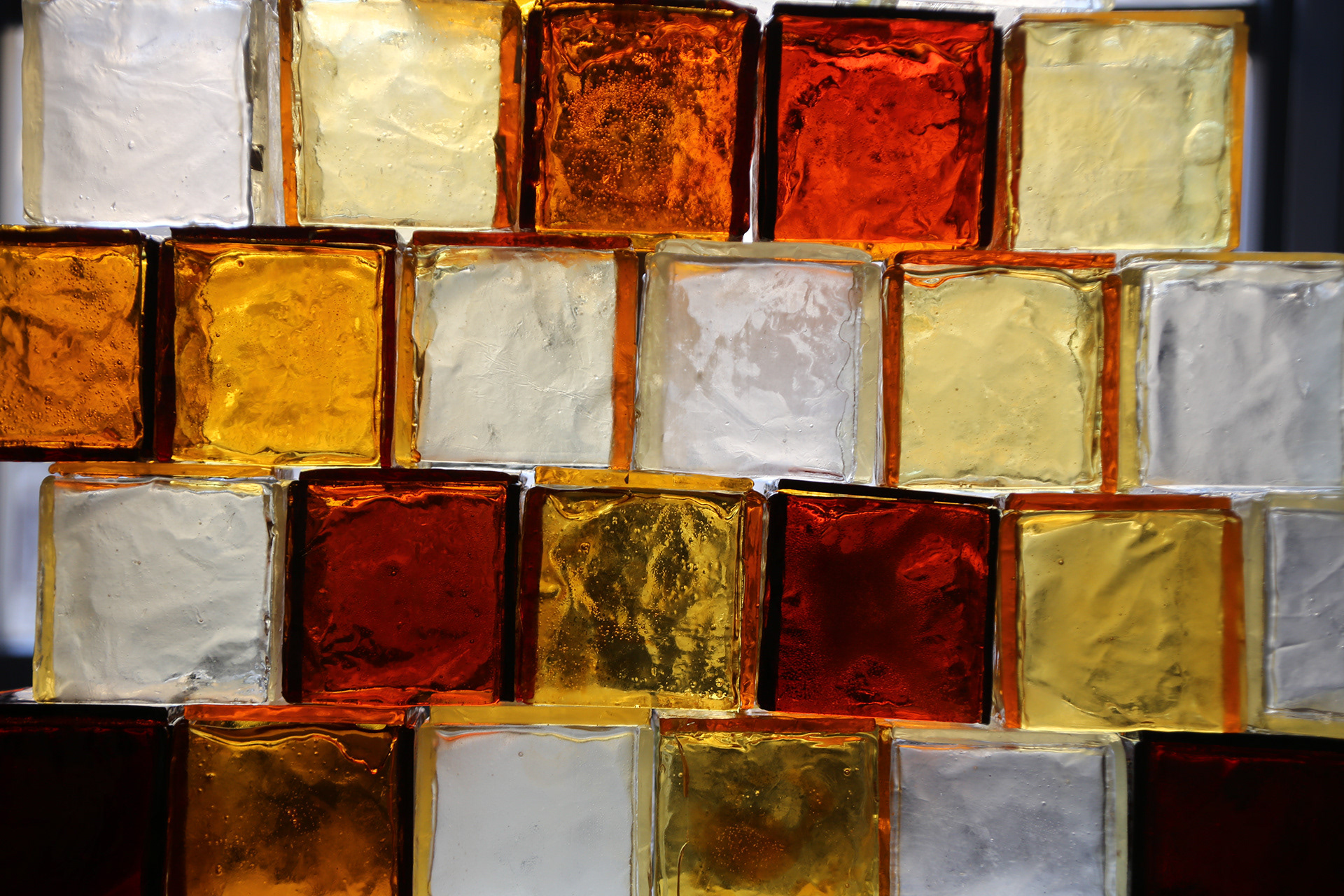 Final project during RISD EHP. It focuses on my time in Rome and how I adapt to the environment.The choice of material is derived from the experience and reassembles its atmosphere.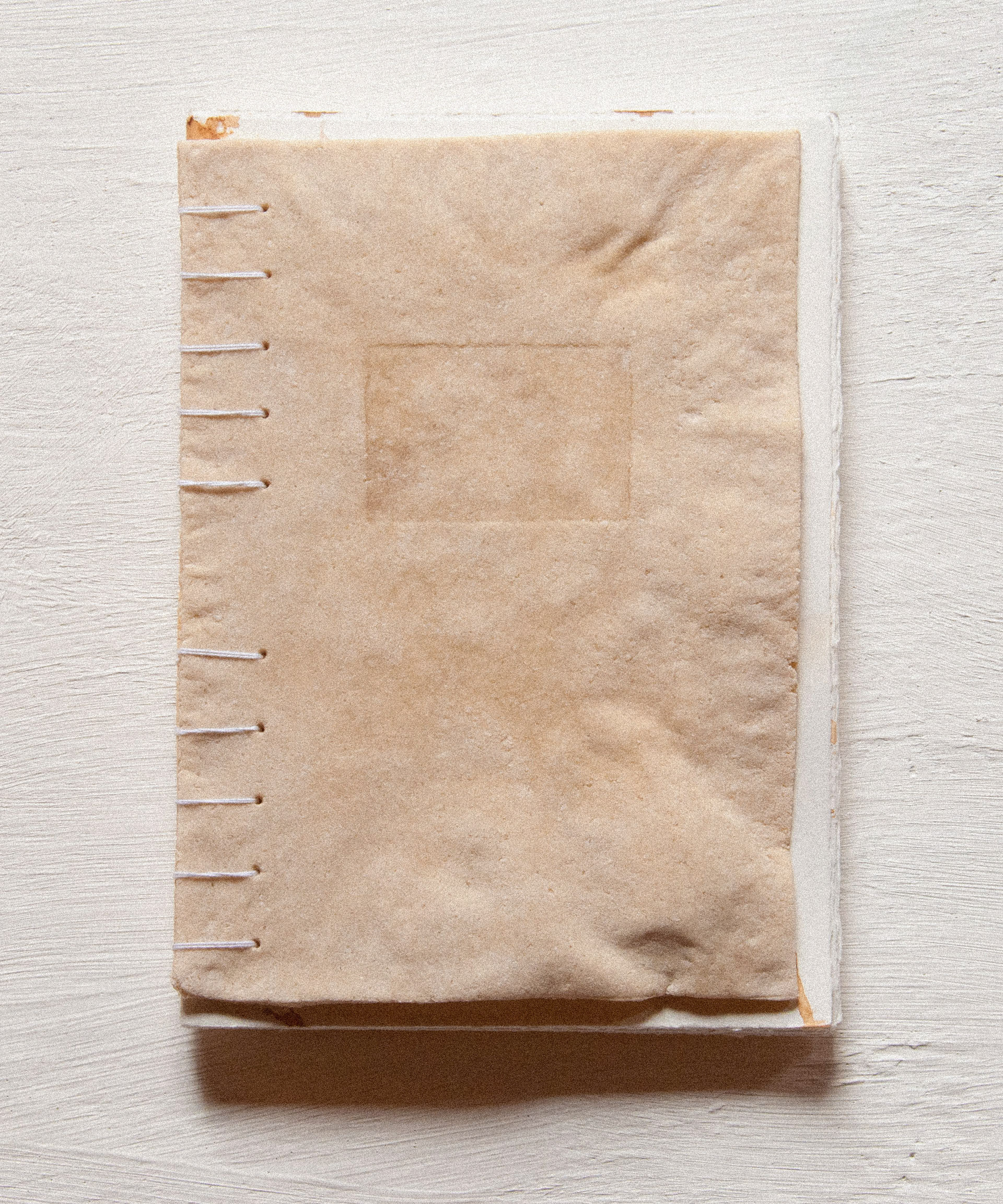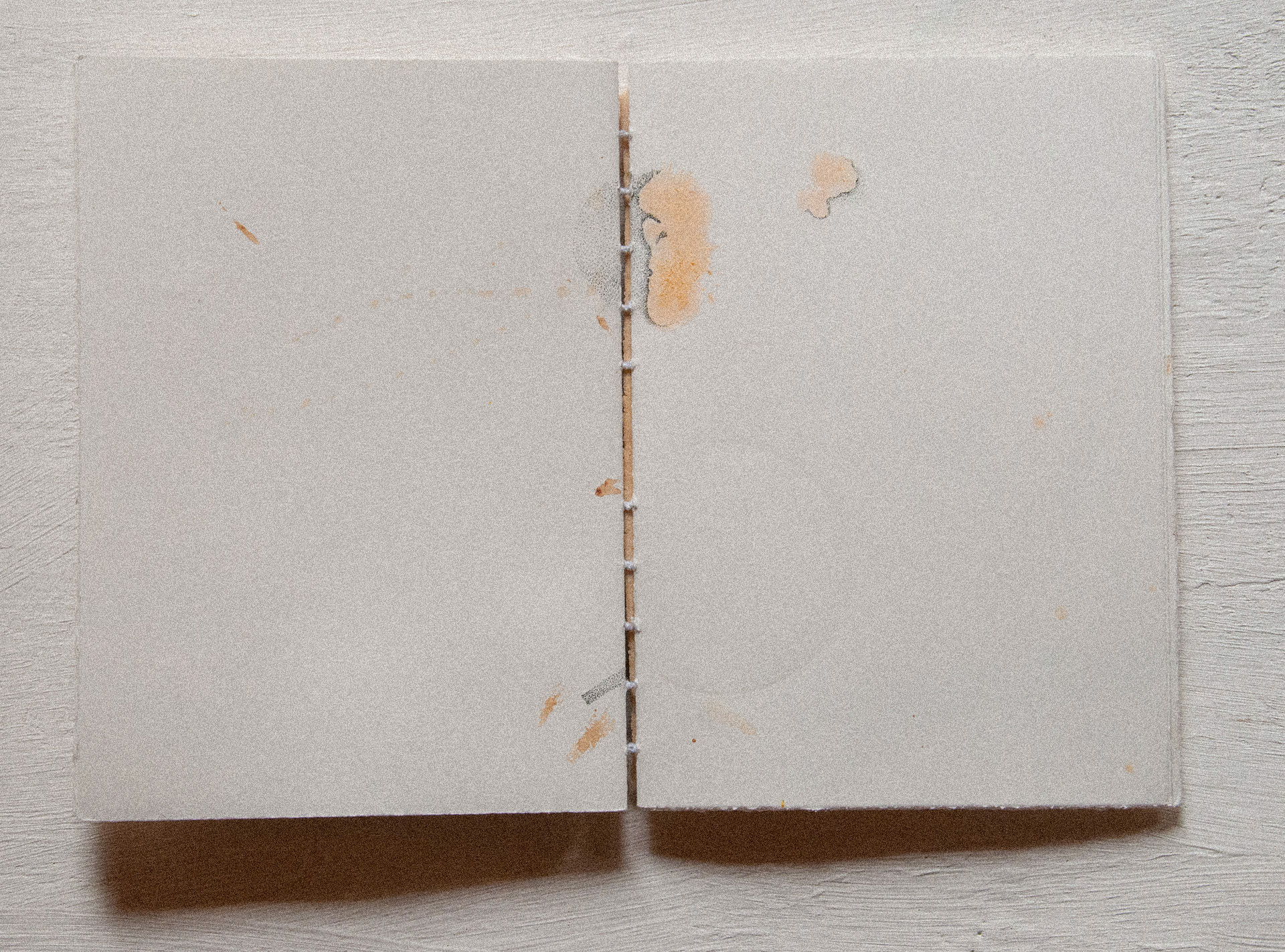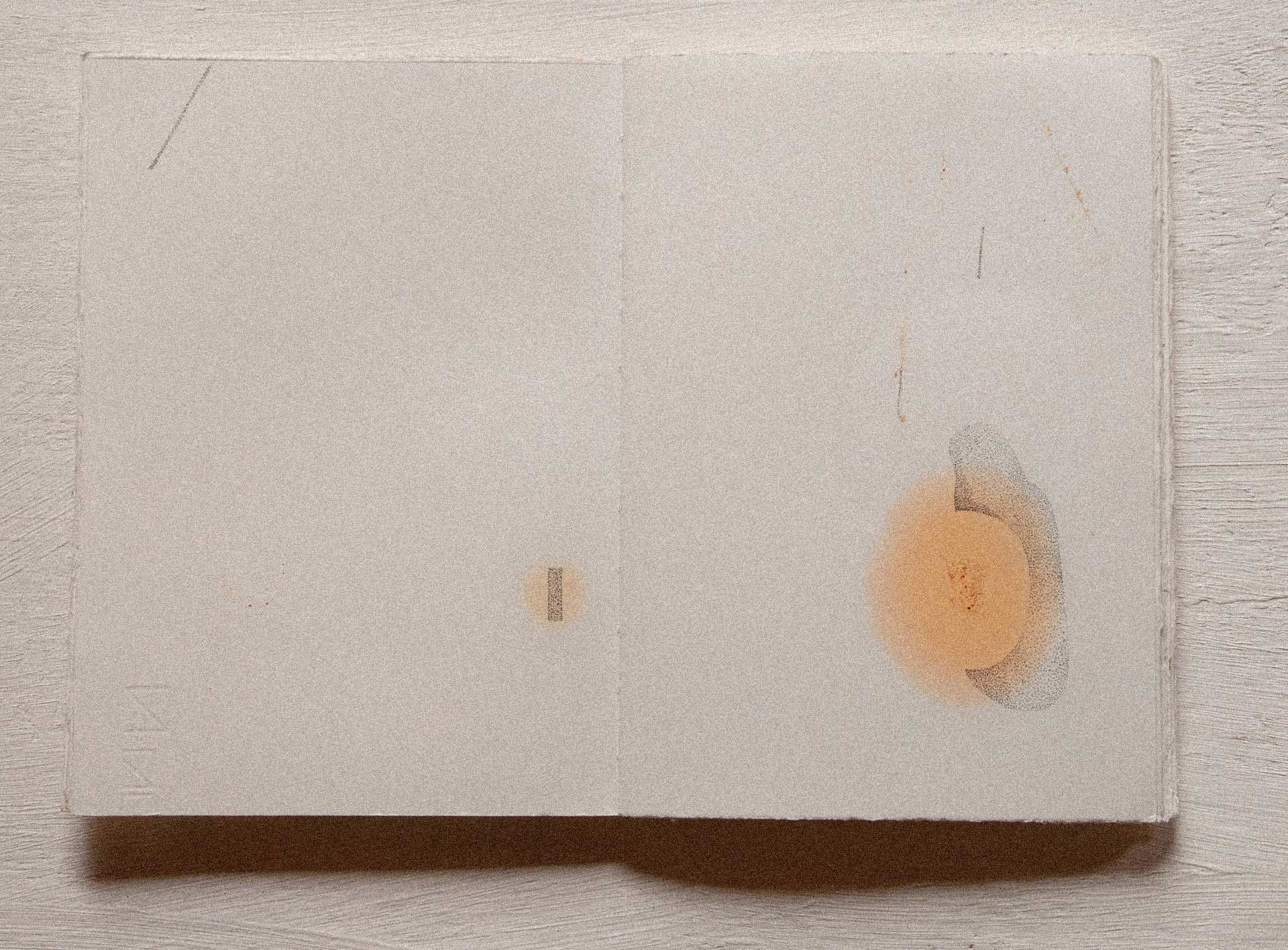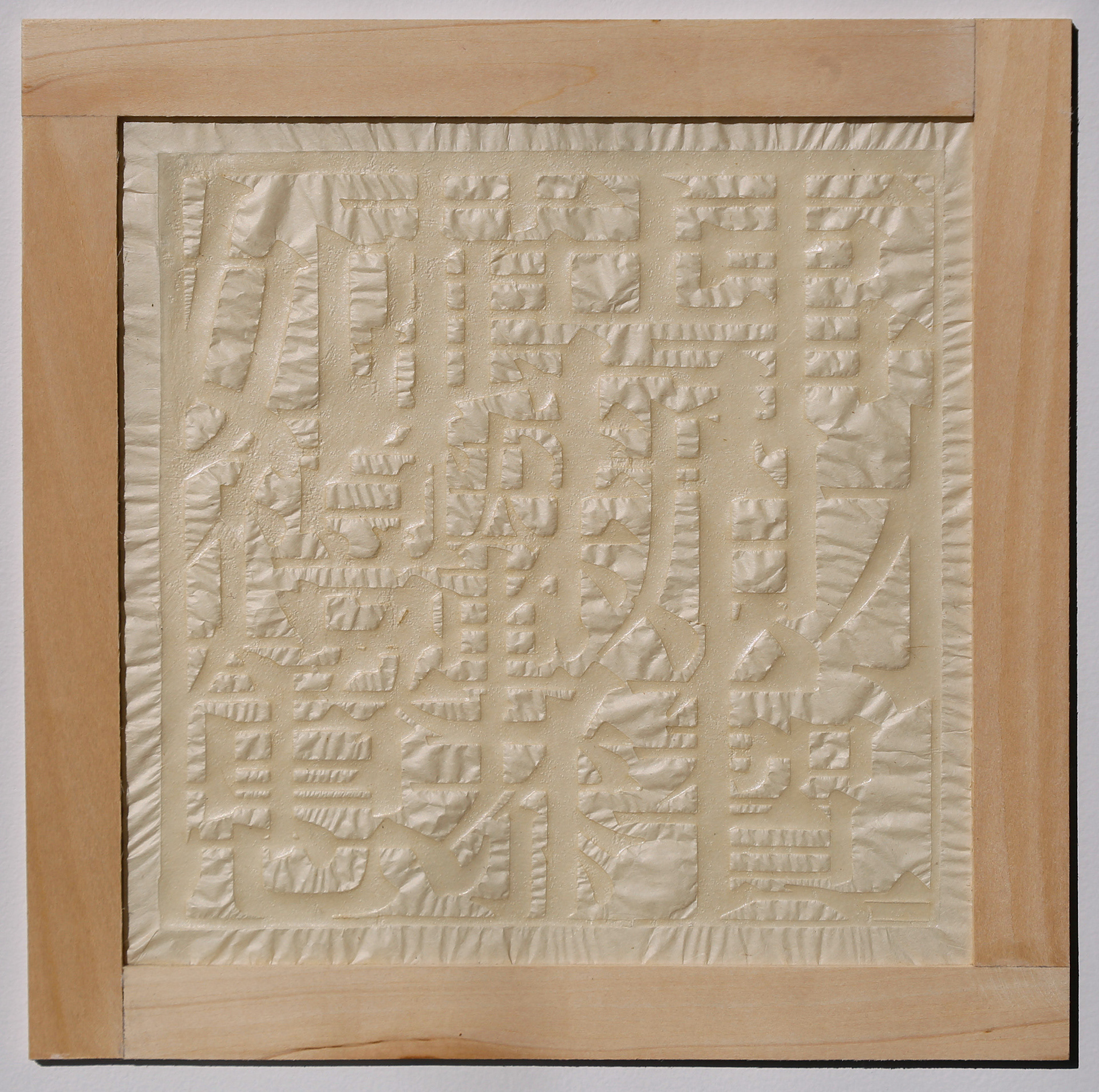 Gampi Paper, Spring Roll Rice Wrapper, Wood
New Year's Eve, are window frames made with spring roll rice wrappers, natural Gampi, and wood. It is a process that revisits and reinvents the Chinese tradition of paper cutting. By recreating traditional windows using paper cut from rice, I wish to preserve the intangible cultural roots from fading. The rice paper cuts were chine-collé on Gampi when hydrated and slowly formed tension as they were drying. The tension could be self-destructive and eventually tear the screens. The process simulates the cycle of seasons and emphasizes the rituals closely related to them.  It creates an opportunity for me to embrace my own culture using food as a medium.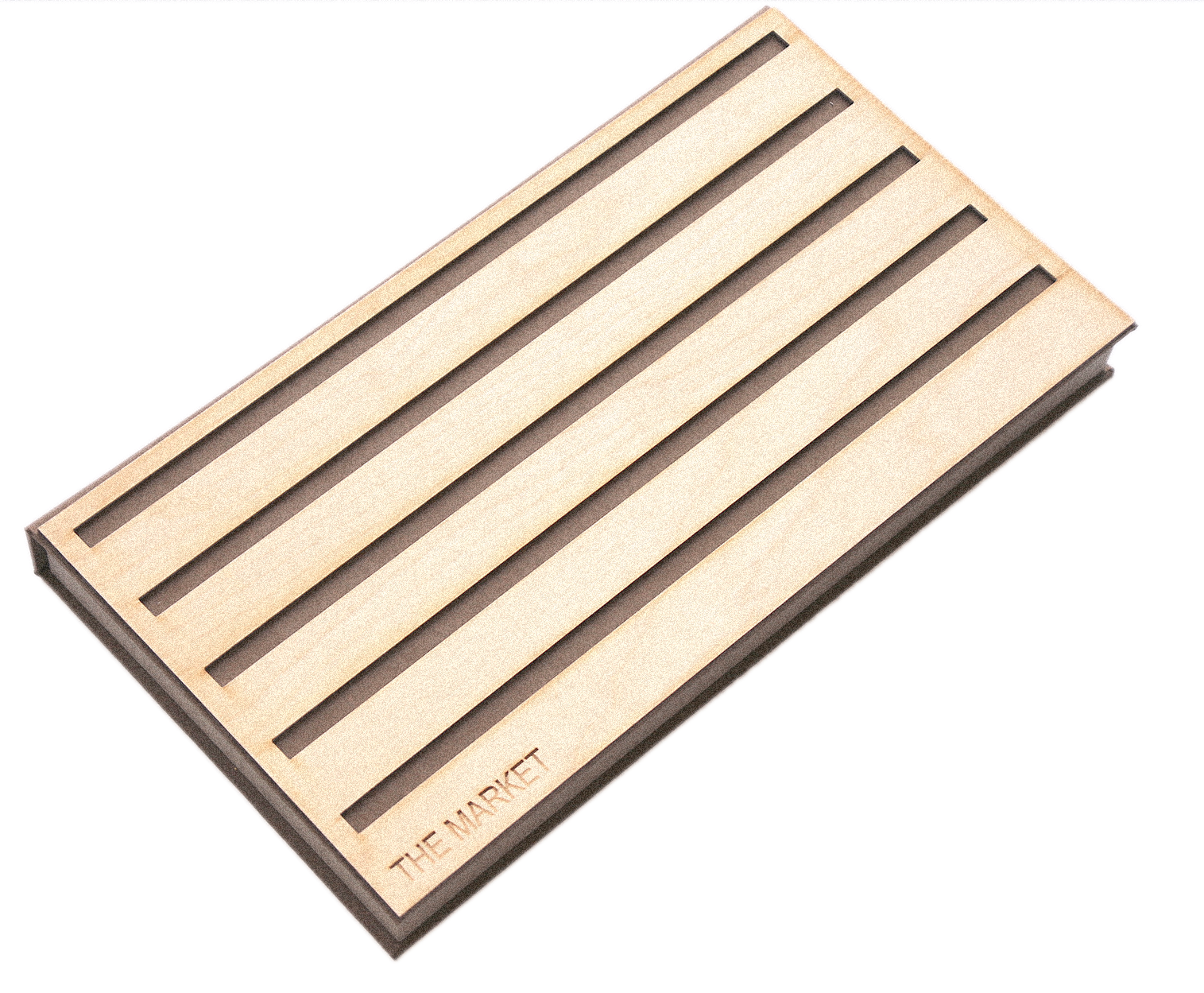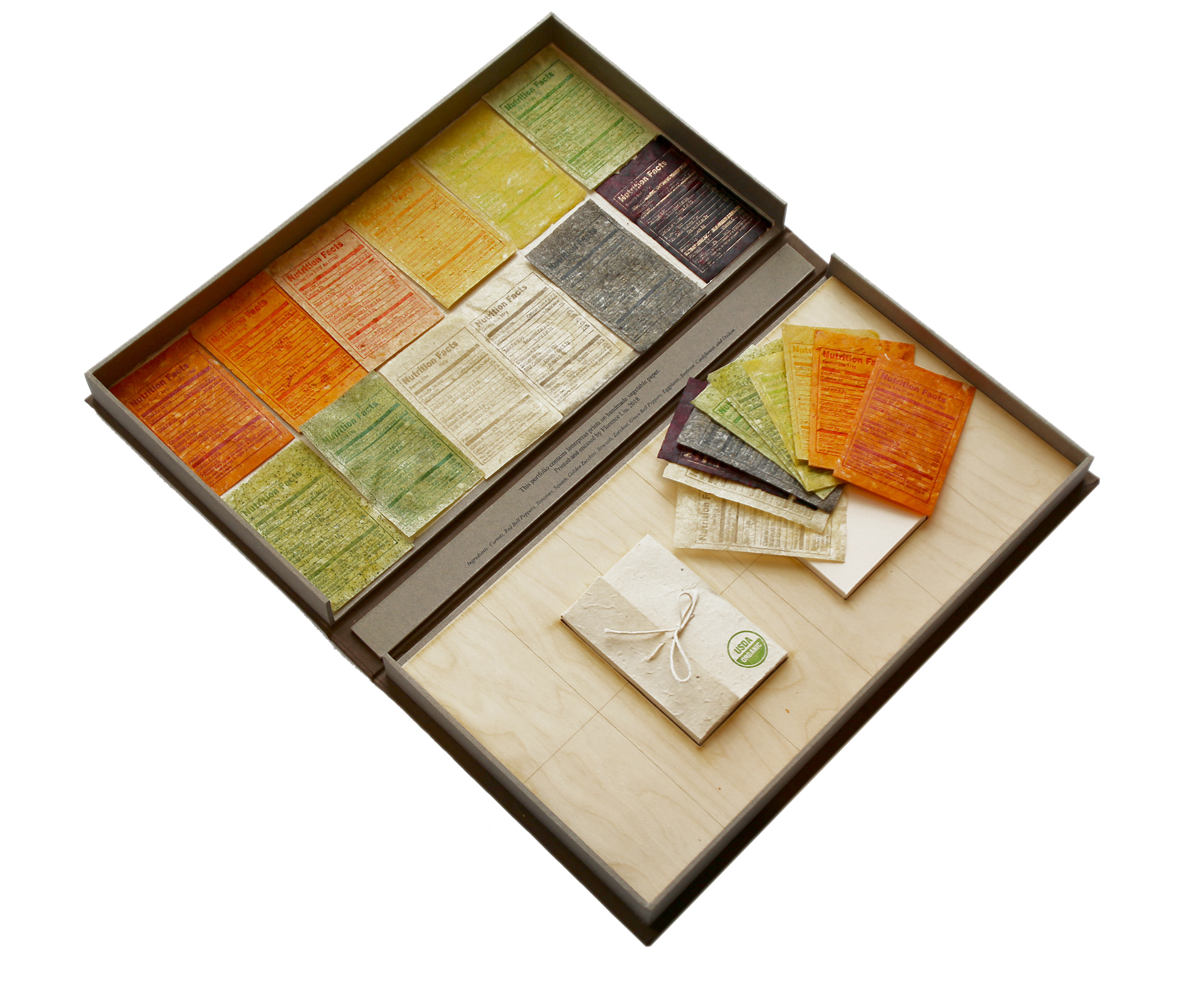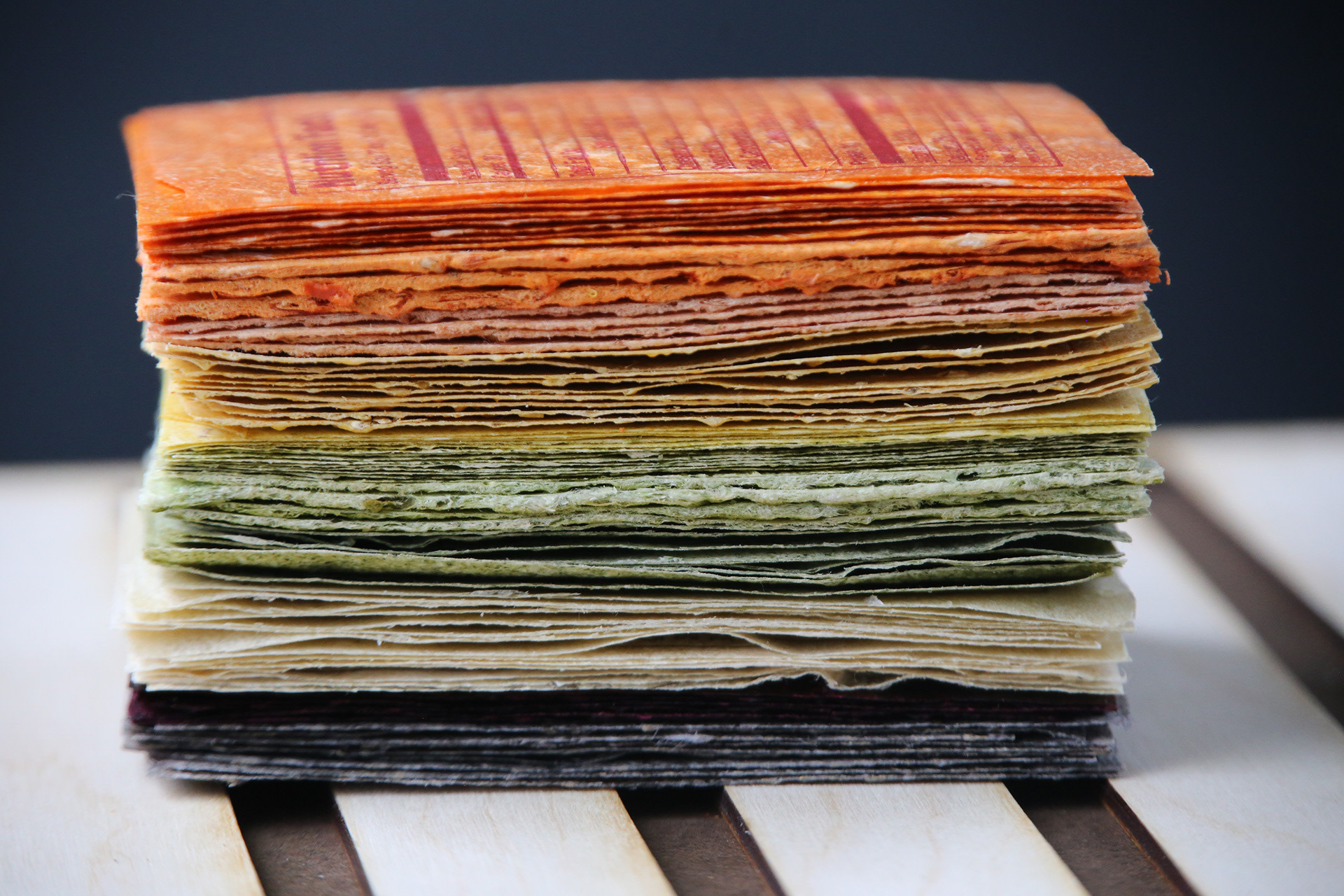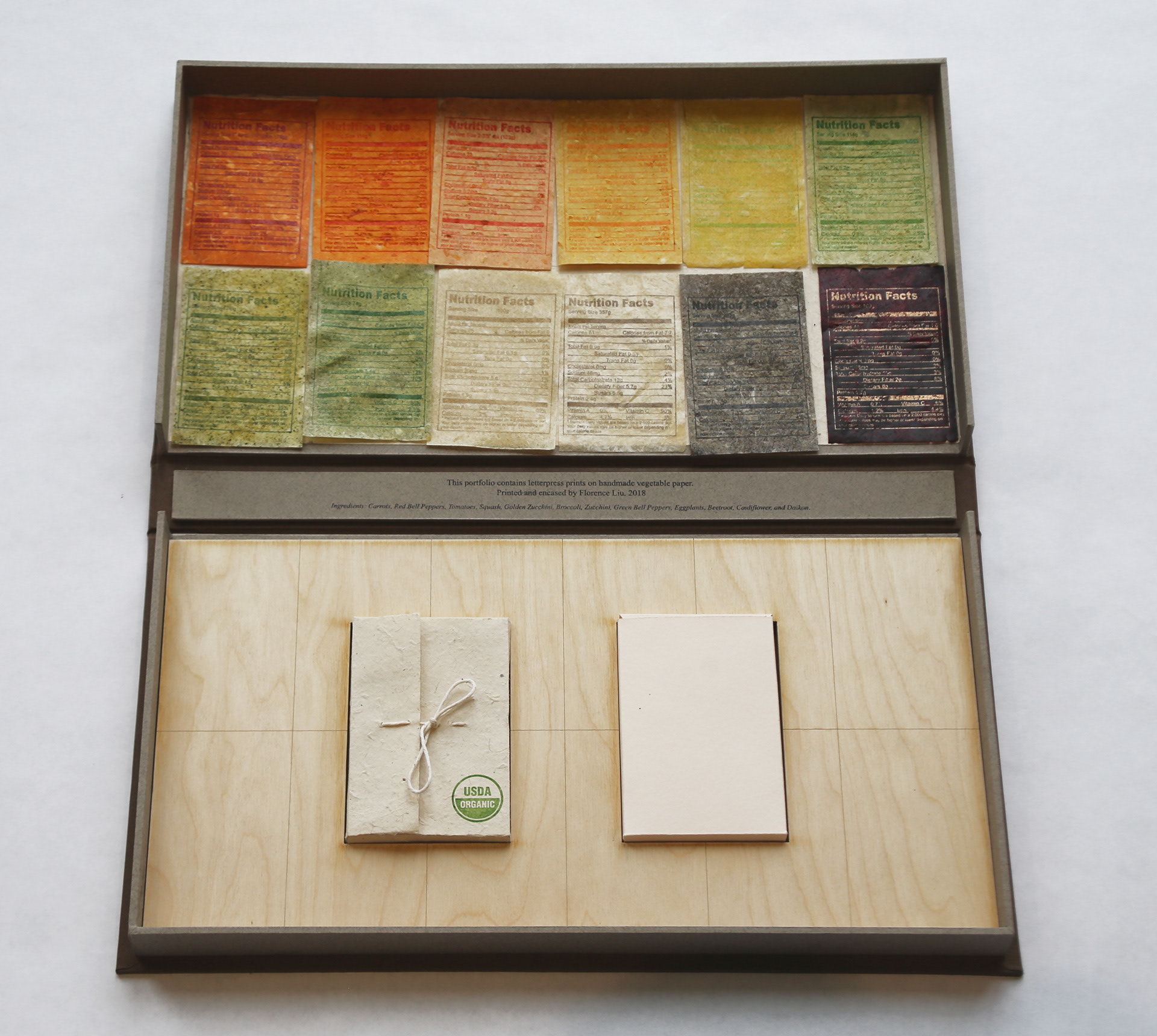 This portfolio contains letterpress prints on handmade vegetable paper. It is an argument about the USDA standard of food labeling and contemporary marketing strategies.
Materials: Carrots, Bell Peppers, Tomatoes, Squash, Zucchini, Broccoli, Cauliflower, Daikon, Eggplant, Beetroot, Lokta paper, Wood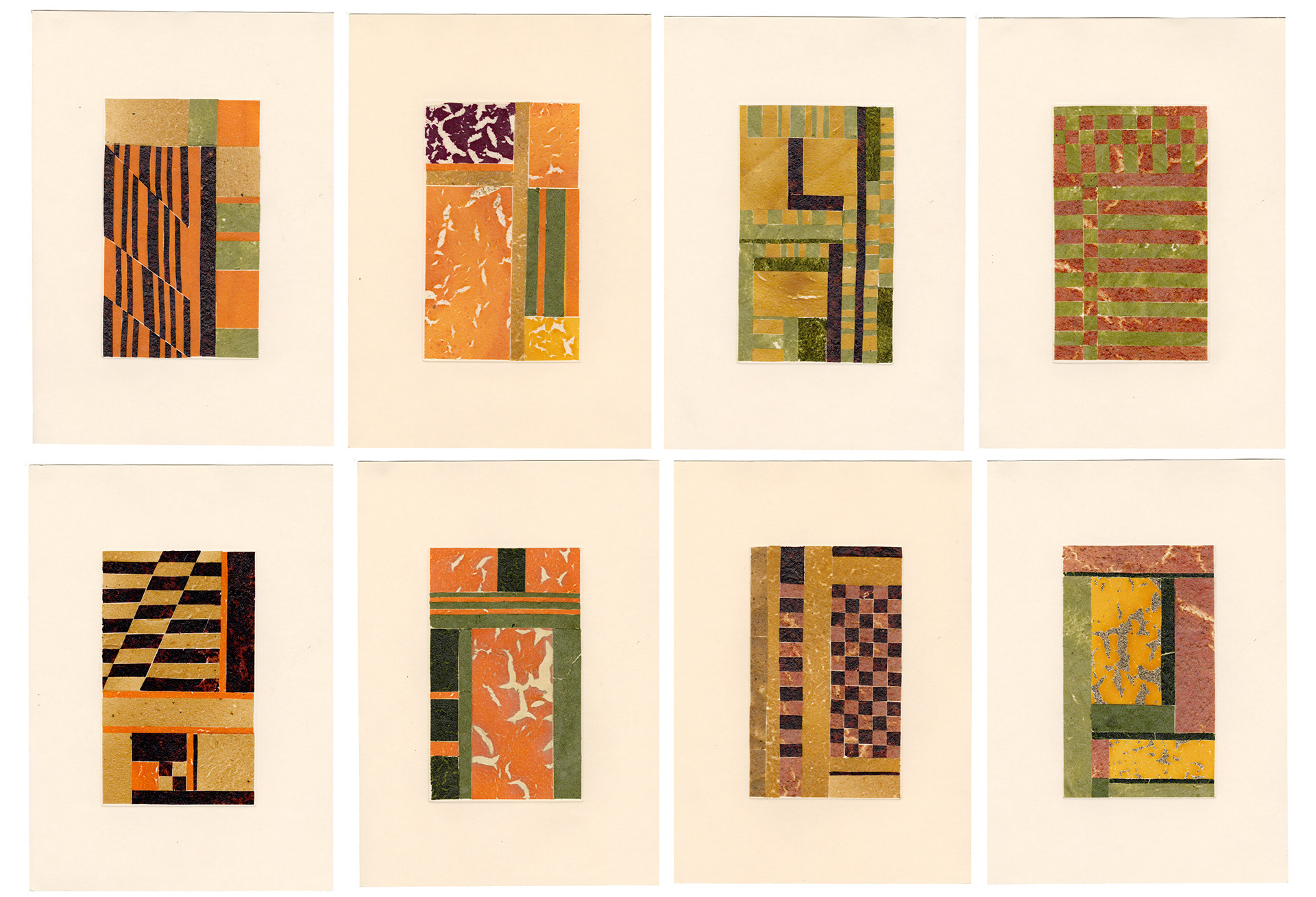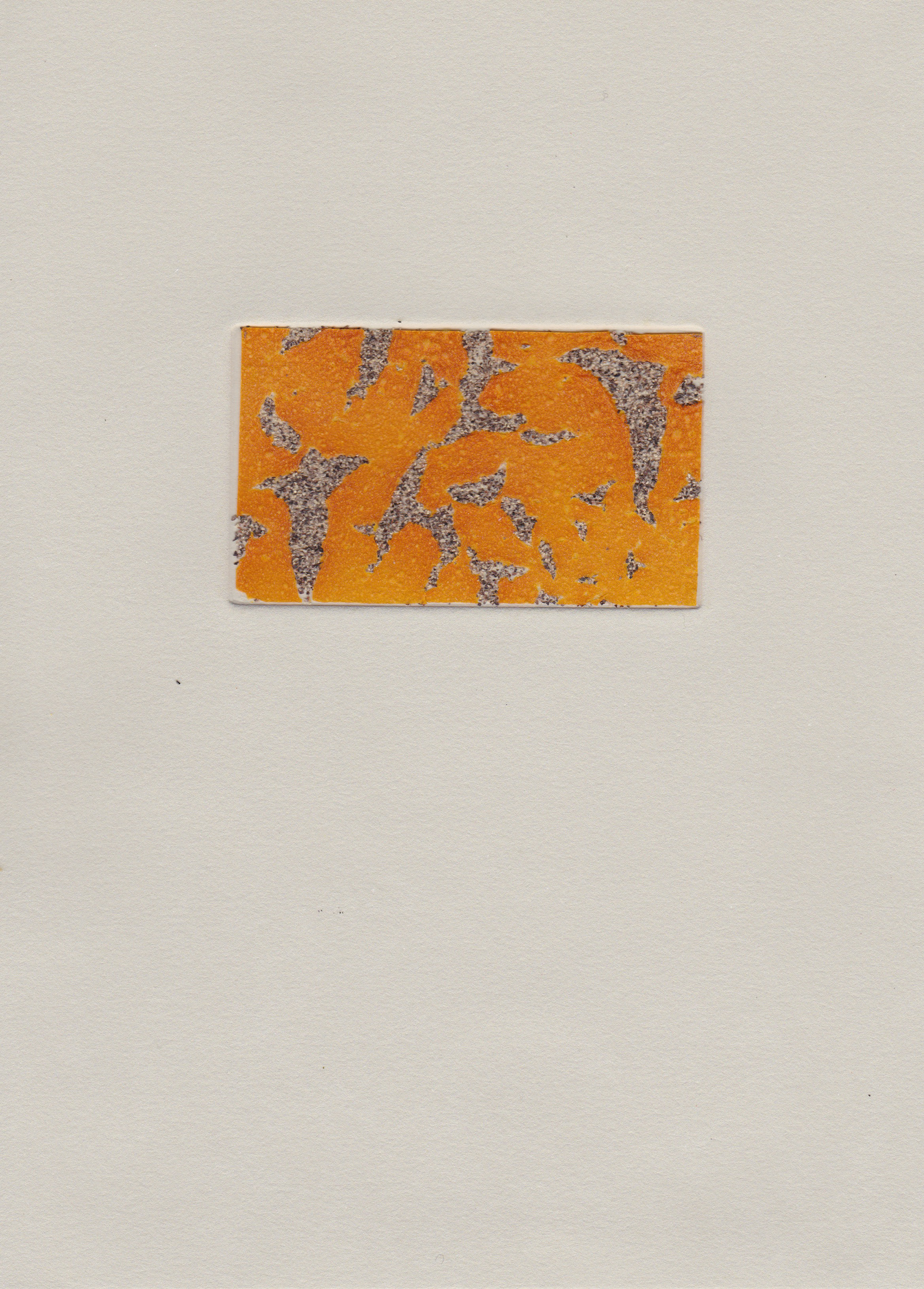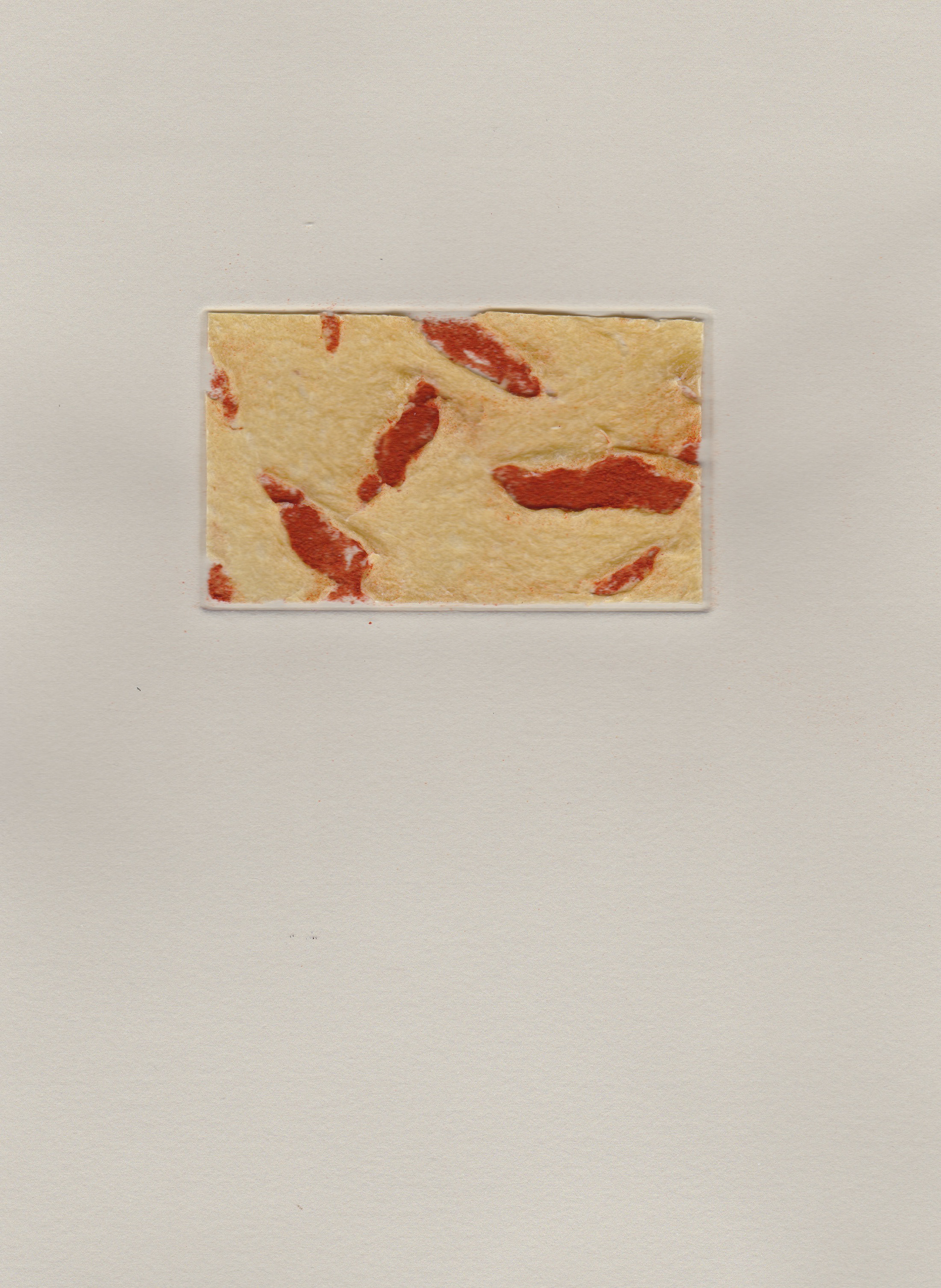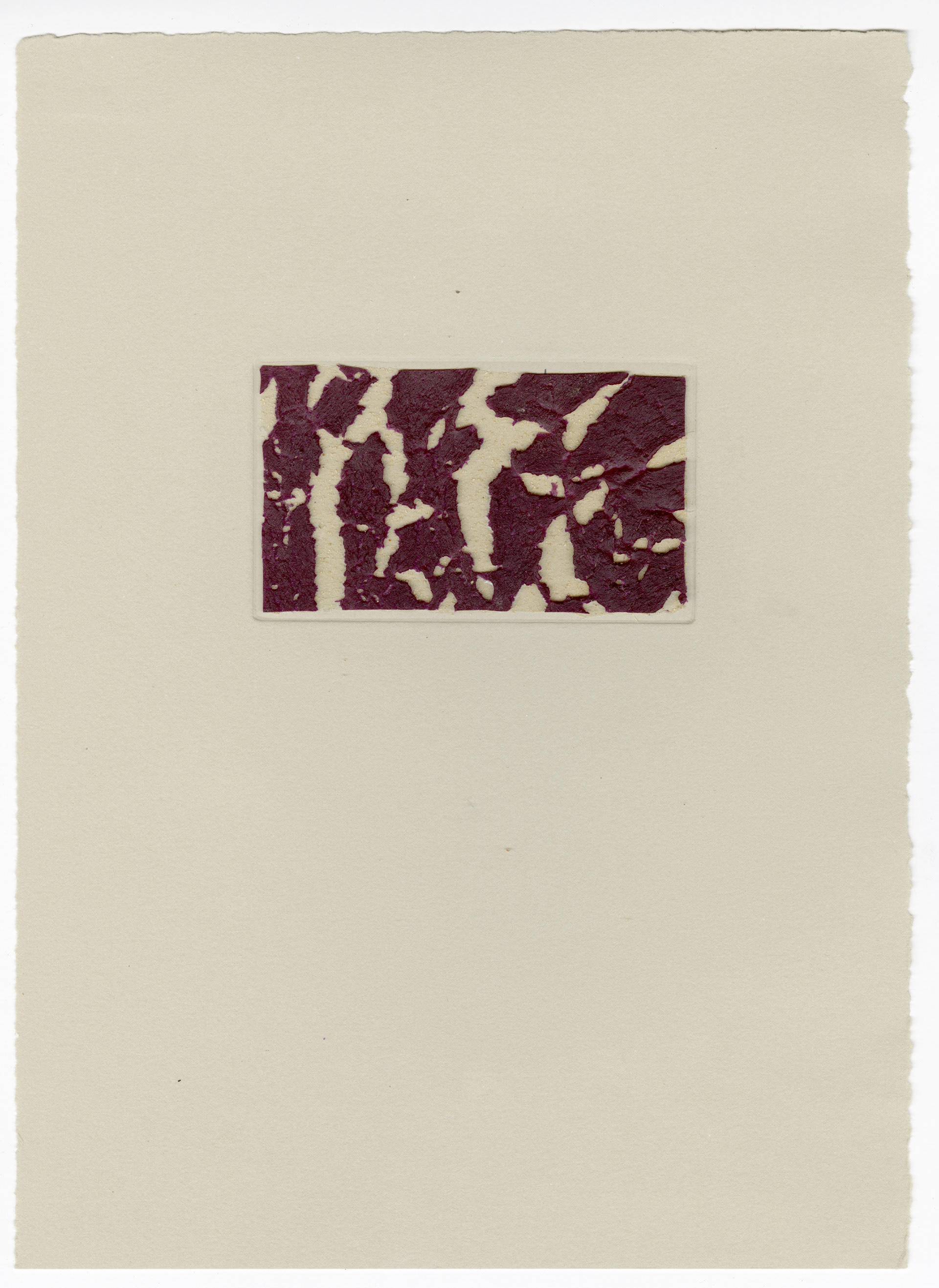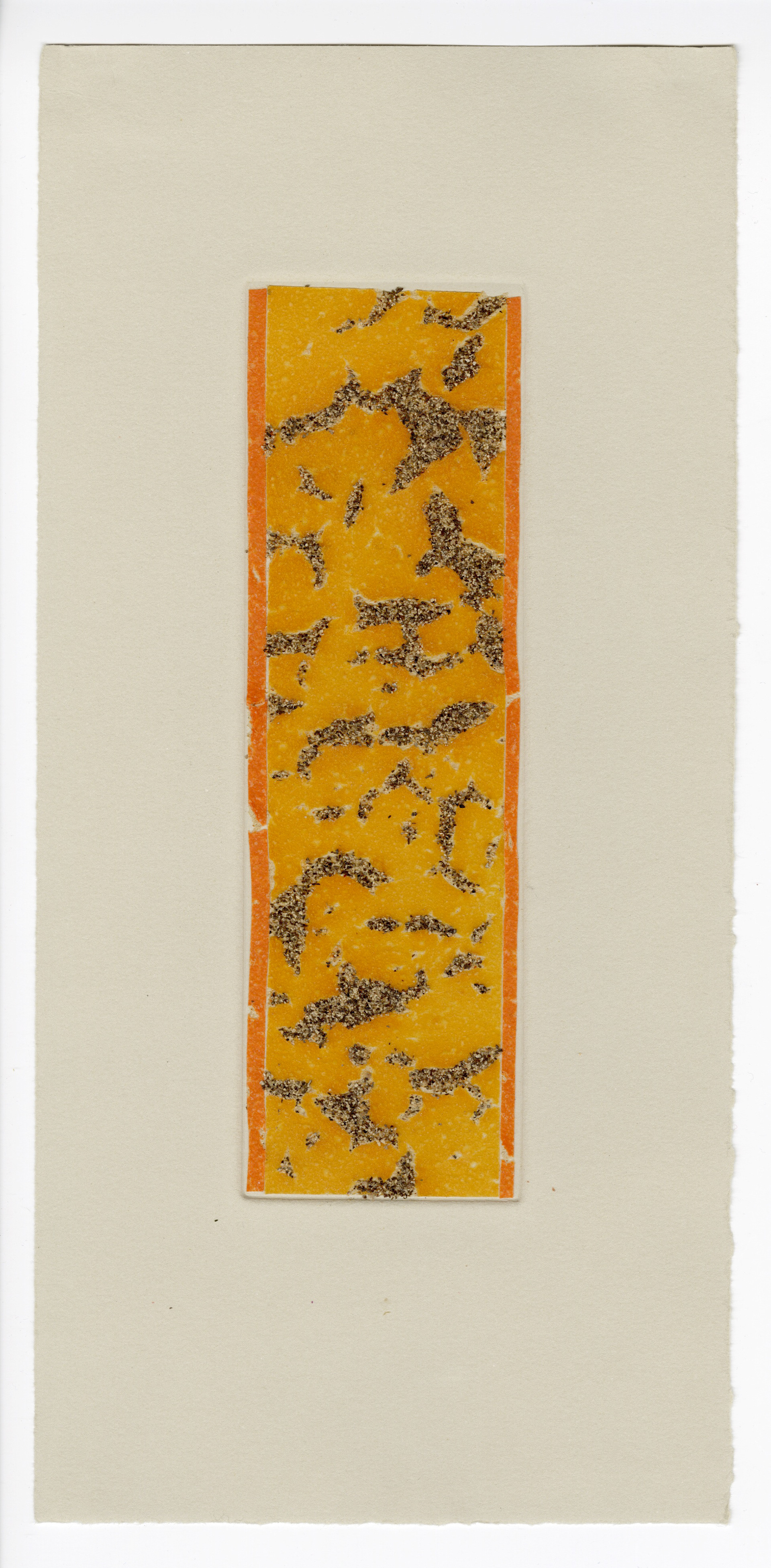 Various fruits and vegetables 
Metamorphosis is a series of collages made with organic materials such as butternut squash, carrots, yams, strawberries, spinach, blueberries, etc. The ingredients went through the processes of cutting, steaming, blending, dehydrating and were transformed into a paper-like structure with a hint of smell from the ingredients. This process emphasizes the power of nature and the oppositions. It about erasing, decomposing, growing and decaying.